What you get...
Features
£23.95 per box
£21.58 per box
£19.88 per box
FREE set of guided recipes
Purchase one-off recipe box
ALL guided recipes unlocked
Special discounts and offers
What's included our baking subscription boxes?

ABSOLUTELY EVERYTHING!
Out of baking paper or feel your baking kit is a bit thin on the ground? Pas de problème. You can order a one-off home baking box to make the recipe you have your eyes on, or - even better - sign up for a 6 or 12-month subscription, and we'll send a special baking box with all the ingredients (and a little extra gift for your troubles) straight to your door. Each month you'll receive a box credit which allows you to select the recipe of your choice to be delivered. Just give us 48 hours and we'll get you baking!
Join us on a baking journey and improve your skills alongside our professional pastry chef with step-by-step video guides.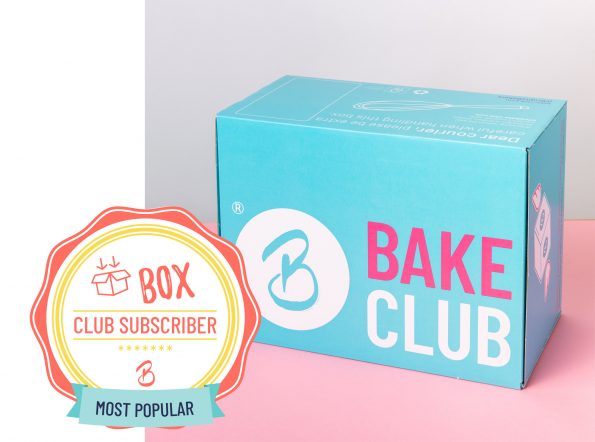 How do the Bake Club subscriptions work?
When you subscribe to the Bake Club Box Subscriber membership, you get one recipe box credit per month. This means you can order a box full of ingredients for the dessert you want to make. If you're baking regularly and want the luxury of having the ingredients delivered for free and straight to your kitchen, this is the perfect membership level for you.
If you bake more than once a month, you can easily choose to change to two or three box credits a month from the app. And if you don't get to use your recipe box credits within the month, don't worry – we'll roll them over for you, so you can order the boxes when it suits you. We're here to make things easy, which is why we don't lock you into a long-term contract – all our memberships are rolling subscriptions.