The Best Desserts in the World
22.07.20
Who doesn't love a nice, melt-in-your-mouth dessert after a tasty meal or as a mid-afternoon treat? With recent restrictions making it that little bit harder to go out for something yummy to eat, why not indulge in something home-made? If you want to impress friends and family with some of the best desserts in the world, with the help of Bake Club you can.
But first thing first, to give you some inspiration, we've compiled a list of our favourite desserts. This is by no means conclusive but makes for a handy round-up of some of the best desserts in the world.
So, in no particular order, we give you...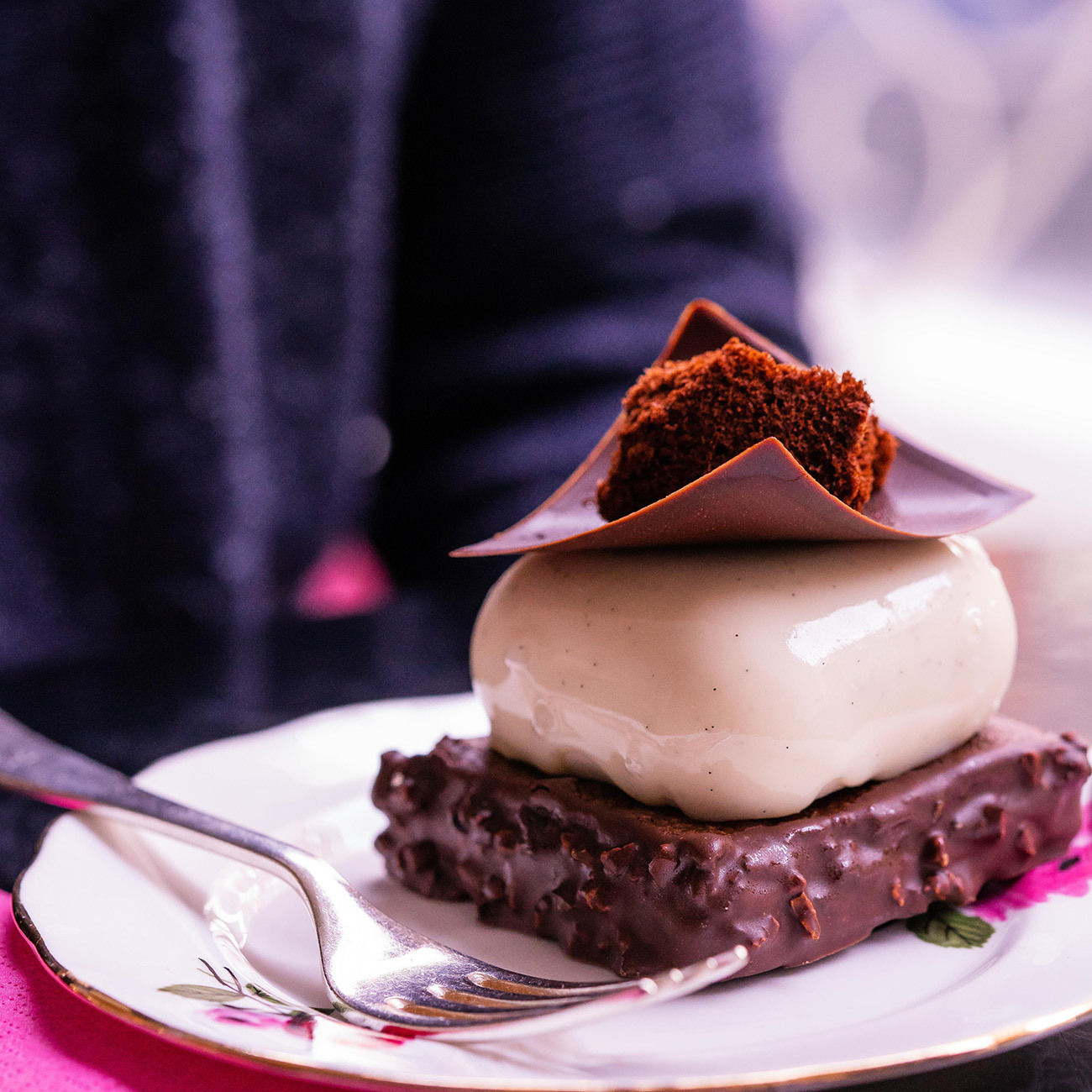 The chocolate cake
Isn't this the first thing that comes to mind when you think of delicious desserts? An old-time favourite, chocolate cake exists in many variations. Think of:
Chocolate layer cake.
Black forest gateau (originally known as Schwarzwälder Kirsch Torte).
Sachertorte.
Fudge cake.
And the list goes on and on.
Recipes for chocolate cakes are widely available online. But if you want to impress the chocolate lovers in your life, here are some extra ideas for you.
Double Chocolate Tart.
Chocolate Eclair.
Royale (our chocolate mousse and crunchy praline - yum!).
Chocolate Fondant.
And Chocolate and Walnut Brownie.
You can find our exclusive, easy-to-make recipes on the Bake Club app.
The chocolate mousse
While we're talking about chocolate, it's worth mentioning another all-time favourite - the chocolate mousse, with its light and airy texture.
Depending on the preparation method, you can make it light and fluffy or creamier and thicker - the choice is yours! So get the melted chocolate, whipped egg whites and cream out, and let's get prepping. Of course, the beauty of chocolate mousse is that it doesn't require any baking - chill it before serving to give it a denser texture and voila. It's that easy!
If you're in the market for a to-die-for mousse (or two) check out the recipes created by our professional patisserie chefs. Both our Chocolate and Vanilla Mousse and our Exotic Fruit Mousse are available on the Bake Club app.
The sponge cake
Moving away from chocolate for a minute (but just for a minute), let's look at another favourite - the sponge cake. Light in texture and made with eggs, flour, and sugar, sponge cakes make for the perfect 'weekend cake'.
Did you know that the original recipe for sponge cake is said to date back to the Renaissance? Yep, it's been around for a while. Interestingly, back then, sponge cakes were all thin and crispy. It's only much later (in the 18th century) when bakers started using butter and beaten eggs as a rising agent that what we know today as the Victoria sponge or 'Victoria sandwich cake' was born. This queen of layer cakes was named after no other than Queen Victoria, who used to enjoy small cakes with her afternoon tea.
So if you're ready to enjoy your own version of a delicious Victoria Sponge Cake (with a chic French touch), why not download the Bake Club app and get your hands on our Victoria Sponge recipe? Buy a subscription box and we even deliver all the ingredients to you (with an extra little something for your troubles).
The sticky toffee pudding
Another British tradition is the sticky toffee pudding, which famously consists of a very moist sponge cake covered in toffee sauce. For a real treat, enjoy it with vanilla custard or ice-cream. Yum! And if you're feeling adventurous, why not try the variation of sticky date pudding, which uses dates instead of toffee. Compared to some of the other desserts in this list, sticky toffee pudding is fairly recent and only became popular in the 1970s.
The apple pie
No list of desserts would ever be complete without apple pie. Generally double-crusted, with pastry both above and below the filling (made of apple, of course), you can enjoy it served with whipped cream, ice cream, and even cheddar cheese.
The Banoffee pie
Why we're on the topic of pies, we can't leave the Banoffee pie out! This traditional English dessert is made from bananas, cream, and toffee on a buttery biscuit base.
If you're into fruity cakes and pies, you should definitely check out the Bake Club recipes for:
Banoffee Pie.
Lemon Meringue Tart.
Banana Loaf Cake.
Raspberry and Pistachio Tart.
Apricot and Honey Bakewell Tart.
And did we mention we have a Carrot Cake recipe to die for too? Download the Bake Club app to access these mouth-watering recipes and upgrade to a subscription box to get the ingredients to your front door.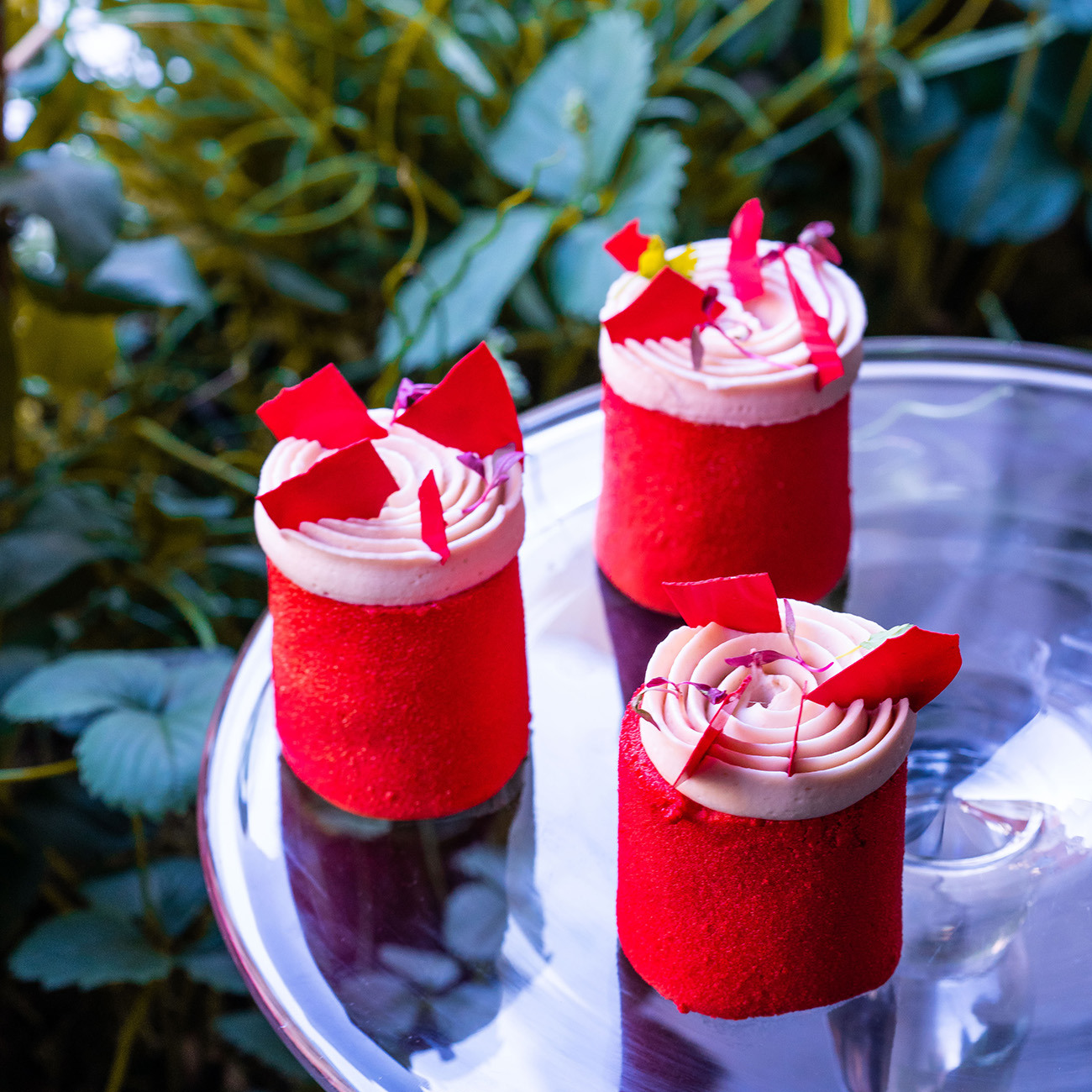 The cheesecake
In the mood for cheesecake? Perfect for those with a sweet tooth, you can make a cheesecake with chocolate chips, strawberries, lemons, raspberries, coffee, toffee... and the list goes on and on.
Use cream cheese, eggs, and sugar (or even cream or sour cream, depending on your preferences), and you're on to a winner. Some cheesecakes don't even need baking, so you have no excuse not to try making one this summer.
Pasteis de nata or custard tarts
But let's have a look further afield and around the world and talk about pasteis de nata! Originally from Portugal, pasteis de nata are tasty custard tarts with a crispy and flaky pastry shell on the outside filled with a creamy custard centre and a little dusting of cinnamon on top.
There's an interesting story behind this dessert too! Apparently, the original recipe came to be in the Monastery of Belem. And after it closed down, the secret was passed to a little cafe around the corner, who are still the only ones to have it!
La crème brûlée
The French term Crème brûlée translates to 'burned cream'. Its Spanish (Catalan) counterpart is called crema Catalana and it's made from a rich custard base topped with a layer of hardened caramelised sugar. It's normally served chilled, but the heat from caramelising the sugar warms up the top of the custard, leaving the inside of the dessert cooler.
Did you know that in typical French tradition the custard base is flavoured with vanilla, whereas in Catalan cuisine, they prefer cinnamon and lemon? If you haven't tried one, you're missing out!
Tiramisu
We can't talk about desserts and not mention this all-Italian tradition. This coffee-flavoured dessert originated in the 1960s and is made of ladyfingers dipped in coffee, layered with a whipped mixture of eggs, sugar, Mascarpone cheese and powder cocoa on top. The recipe can include alcohol (rum or brandy), although it's not necessary.
You can find our easy-to-make Tiramisu recipe on the Bake Club app.
Gulab jamun
A round-up of desserts from all over the world wouldn't be complete without mentioning gulab jamun, a milk-solid-based sweet from the Indian subcontinent. It's popular in India, Nepal, Pakistan, the Maldives, and Bangladesh among other nearby countries.
Deep-fried desserts
And last but not least, if you haven't tried a deep-fried dessert, where have you been? From doughnuts and churros to apple fritter rings and deep-fried Oreos, deep-fried desserts are among the most indulgent. Did you know you can even have fried ice cream? It may not be the healthiest of choices, but f you haven't tried it, you haven't lived. And that's a fact.
Download the Bake Club app now!
If you want immediate access and clear step-by-step visual instructions on how to make some of the best desserts in the world, download the Bake Club app. By becoming a Bake Club member, you get access to a selection of fantastic FREE recipes. Browse our Kids Favourites, our Weekend Cakes, Tarts, Potted Desserts, or our tasty shortlist for chocolate lovers. And if you're after vegan or gluten-free recipes, we've got you covered!
Don't have all the ingredients at home? Don't worry - we can take care of that too. Become a Recipe Subscriber or a Box Subscriber, and we'll take care of all the shopping for you. For more information and to register your interest, click here. Once the app is launched, you'll be the first to know!