What do you need for baking?
01.12.20
What do you need for baking? Have you tried any of the fantastic recipes from the Bake Club app yet? If you've downloaded the app and are keen to get started, but you're wondering about what equipment you might need, we've gone straight to the source and asked our very own pastry chef Thuha to share us exactly what you need for baking.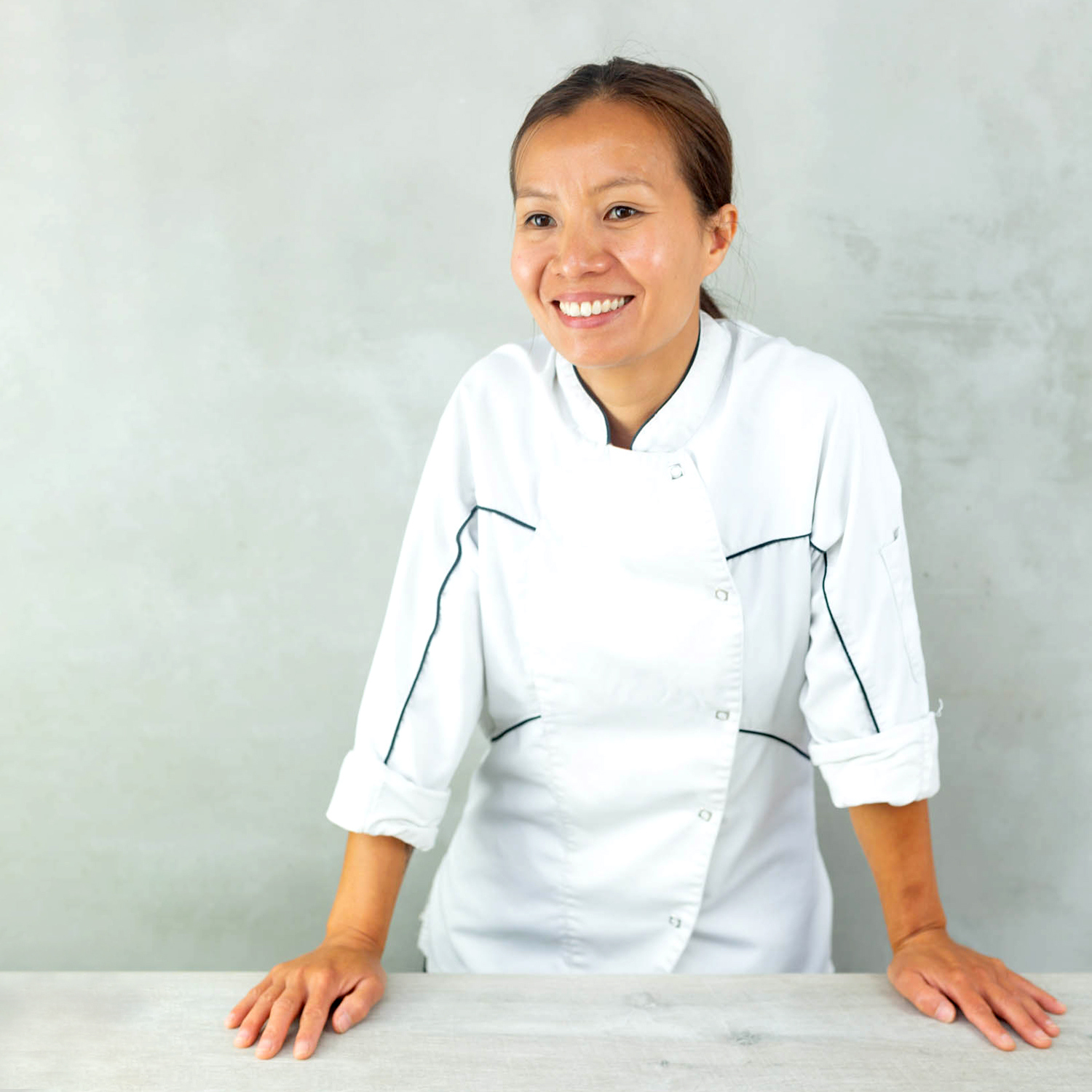 Meet Thuha

Thuha is the pastry chef from Brigit's Bakery who's behind all the recipes on the Bake Club app. Having studied patisserie and chocolaterie in France, Thuha became a Pastry Chef 13 years ago. She felt that cakes have the power to make people happy and loved the idea of playing a part in that.
After a couple of years with Brigit's Bakery, Thuha is now sharing her passion, knowledge, and love for baking through the Bake Club app - a collaboration with the Afternoon Tea brand that, thanks to its practical, easy-to-follow tutorials, enables you to make delicious, great-looking desserts in the comfort of your own home. From classic celebration cakes to exquisite entremets, there's bound to be something you'll be itching to bake.
But what do you need for baking? Here's what Thuha recommends you stock up your kitchen with if you want to get prepared and ready to go.
Baker's straight-edge knife
Not just perfect for cutting bread, a good-quality straight-edge knife (Thuha recommends one with a 36-cm blade) makes cutting a lot easier and helps you achieve a clean and professional presentation, no matter what you use it for.
Chef's torch head
If you're going to make Crème Brulee, you'll need a good chef blow torch head, or kitchen torch. It's useful for creating the delicate crust on top of your Crème Brulee but also to caramelise other desserts and brown pastries. Plus, did you know you can also use it for charring vegetables or stakes?
Cookie cutters
You may already have a collection of cookie cutters in your kitchen, but if you don't have one already, it's time to add a Gingerbread Man cutter. And seeing that we're so close to the festive season, why not also add a fun set of Christmas Cookie Cutters too?
Extra fine dredger
Why do you need a fine-grade dredger? Quite simply, it can help you improve the texture, appearance, and taste of your desserts. It's perfect for applying a fine dusting of cocoa powder, flour, or icing sugar. You can use it for spices as well, so it will help you improve your savoury dishes too.
Hand mixer
Hand mixers are great for mixing cake batter or cookie dough. But did you know a hand mixer can also mash potatoes, whip butter, and beat eggs? It's a great little appliance that will save you time, and if you invest in one, you'll be sure to use it quite frequently in the kitchen, and not just when making baked goods.
High-heat spatula
Another handy tool to have is a silicone spatula. High-heat spatulas keep you away from heat sources when you're cooking or baking at high temperatures. Plus, a spatula helps you cleaning bowls or tins, so you don't waste any of the ingredients. The silicone head allows you to use it with non-stick pots and pans and gives you the confidence you won't be damaging any surfaces. For ease, Thuha recommends you grab yourself a small-head spatula and a medium-head spatula.
Measuring jug
A good-quality measuring jug (1 litre capacity) will also help you when baking, by allowing you to easily measure any liquids and pour directly into your mixing bowls or cake pans.
Mixing bowls
A good set of durable, stainless steel mixing bowls will make mixing your dry ingredients a lot easier. Handy not just for baking but for general cooking too, Thuha recommends you have a few in different sizes: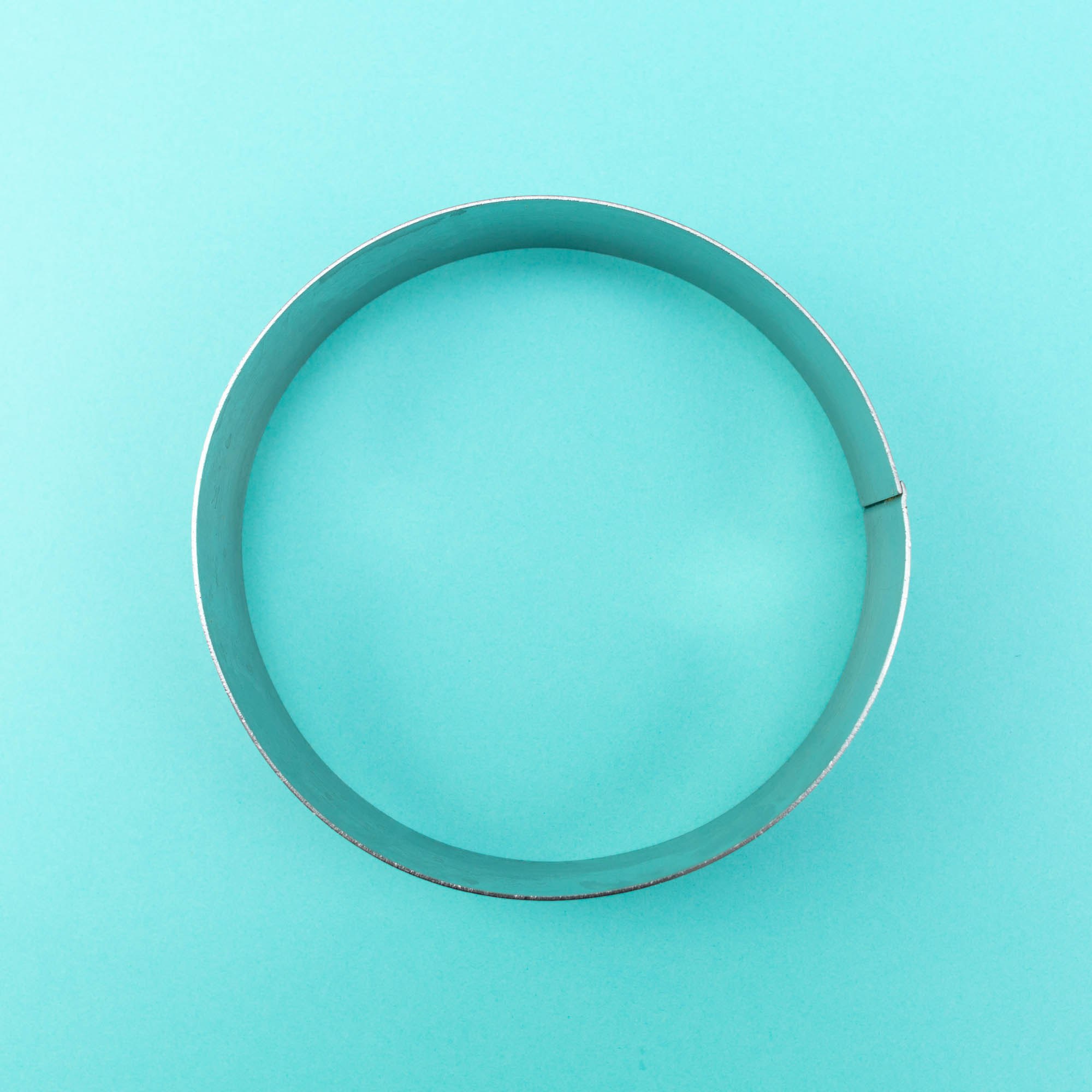 Mousse rings and tart rings
Another helpful set of tools you might want to add to the materials needed for baking are mousse rings and tart rings. They help you create mousses and perfectly-shaped tarts. When it comes to mousse rings, Thuha recommends two different sizes:
Palette knives
Palette knives are blunt knives that are perfect for applying frosting on a cake or marking icing on smaller bakes, such as cupcakes, biscuits, or cookies. Again, Thuha recommends you add a few to your collection, including:
Pastry brushes
Pastry brushes are another handy addition to your kitchen arsenal. Thuha recommends you use pastry brushes with natural bristles in two different sizes: 3.5 cm and 4 cm.
While pastry brushes come in a range of materials, including plastic and silicone, using a brush that isn't made of natural fibres can damage delicate pastry. So if you want to give your pie crusts, biscuits, or puff pastry a shiny golden finish, a soft and flexible pastry brush will do the job for you.
Piping nozzles
A good set of piping nozzles will help you to add designs and decorate your beautiful iced cakes. Made out of metal or plastic, you can get all sorts of different shapes. Leaf nozzled, basket nozzled, closed star nozzles, and many more.
Polyethylene rolling pin
If you don't already have one, you might want to add a polyethylene rolling pin to your collection of kitchen utensils. Rolling pins are perfect to help you achieve the right thickness when working with both shortcrust and puff pastry. A rolling pin made of polyethylene means you'll avoid having pastry stick to it and obtain a better presentation.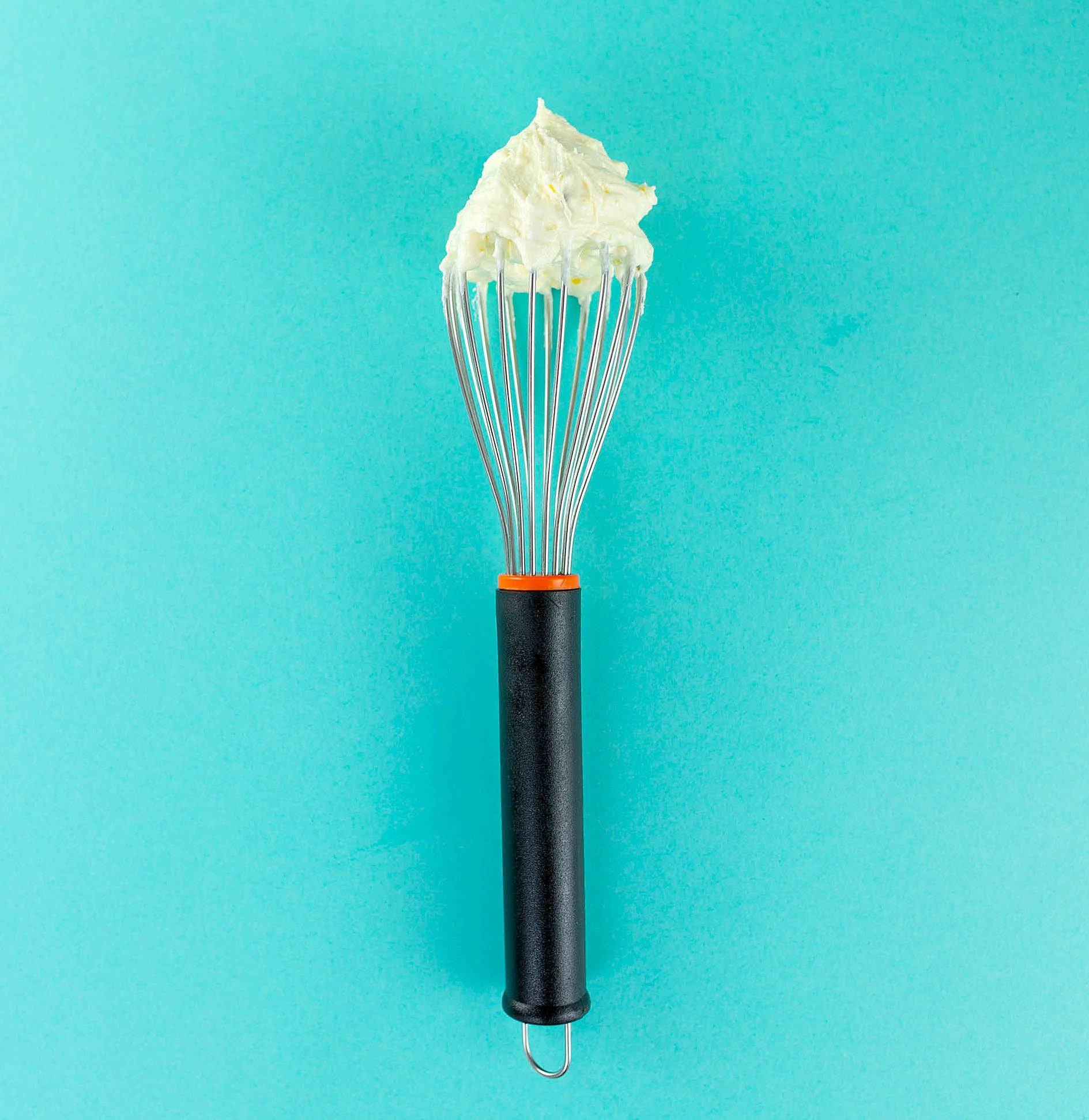 Small- and medium-hand whisk
If you don't have a whisk in your kitchen already, adding a small-hand whisk and a medium-hand whisk might be a great idea. These very inexpensive utensils will prove handy when blending ingredients together. When whisking or whipping, you want to incorporate air into a mixture, and you can't quite achieve the same consistency with a simple wooden spoon.
Small paring knife
A small paring knife is a great, professional tool to help you quickly chop fruit or vegetables, fine herbs, or garnishes. Choose one with a stainless steel blade - it's highly durable, sharp, and easy to clean. You'll be saving time and money in the long run and making your time in the kitchen much more enjoyable.
Thermometer
When it comes to baking tools, a thermometer might not be the first thing that comes to mind. But Thuha recommends you have to reduce the risk of cross-contamination while you prepare food in your kitchen to keep the process as hygienic as it can be.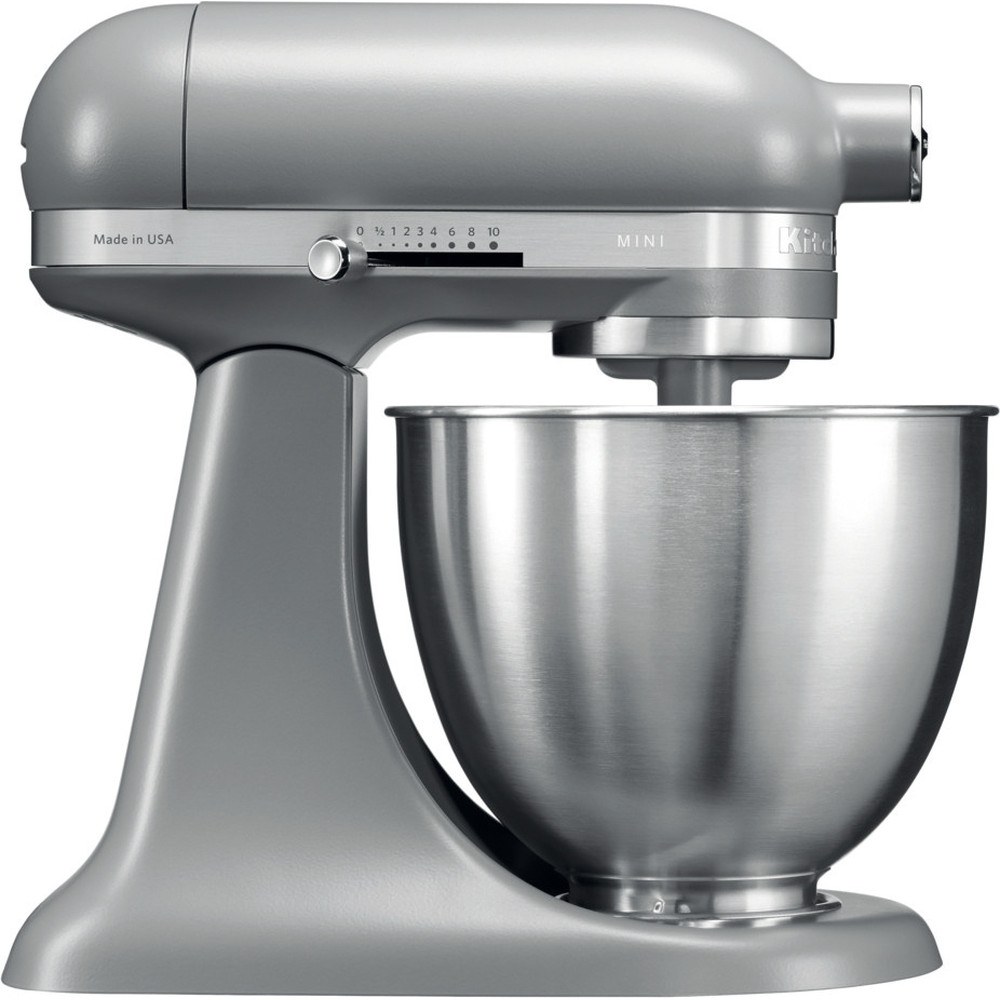 Tilt-head mixer
The most famous brand of tilt-head mixer is the KitchenAid. Much more than just another food processor, a KitchenAid with the head that tilts back from the stand mixer will make your baking a lot easier. The tilting head gives you extra space to attach and remove the bowl, beater, whip, or hook. It's not a must, but the ability to tilt the head (and not all mixers have this functionality) gives you more room when adding ingredients or when scraping and mixing the contents by hand. If you're a Bake Club Box Subscriber, you can get 15% discount on Kitchen Aid equipment.
Weighing scale
And last but not least, a good digital weighing scale allows to you add your ingredients quickly and accurately so you can follow your cake recipe to a T. It's quicker and perhaps more precise than using measuring cups and spoons and makes for less washing up afterwards too!
So there you have it - a great list of utensils that you can add to your kitchen equipment that will get you baking like a pro. If you have any other questions on the subject of 'What do you need for baking' on the Bake Club app, just send us an email or drop us a message on social @BrigitsBakery #brigitsbakeclub
If you've got all your equipment, then the next step is to order your first recipe box. Download the app using the links below: